TruSight Announces Joe Loreto's Promotion to Principal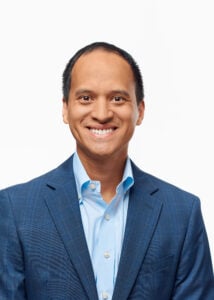 PHILADELPHIA, PA, September 15th, 2021 – TruSight, LLC today announced it has promoted Joe Loreto to Principal. Joe will continue to expand and strengthen the firm's relationships with intermediaries throughout North America, as well as Private Equity and Family Office investors.

Joe joined TruSight in 2019 as an associate, collaborating with the team to source new and relevant transaction opportunities for TruSight's network of investors.
"Joe is a tremendous asset to our team, developing and maintaining strong relationships with our network of M&A intermediaries throughout the country," said Dan Mahoney, Managing Director and Co-Founder of TruSight. "Joe's tireless work ethic and high degree of professionalism are extremely valuable as we continue to invest in and grow our team and service offerings."
Prior to joining TruSight, Joe worked in investing banking, focused on M&A and capital raising opportunities. He graduated from Georgetown University with a B.S. in Finance and Management.
About TruSight
TruSight, LLC, a boutique advisory firm, has been offering outsourced corporate development and deal origination services to a network of private equity firms, family offices, strategic acquirers, and high net worth investors across North America for over a decade.